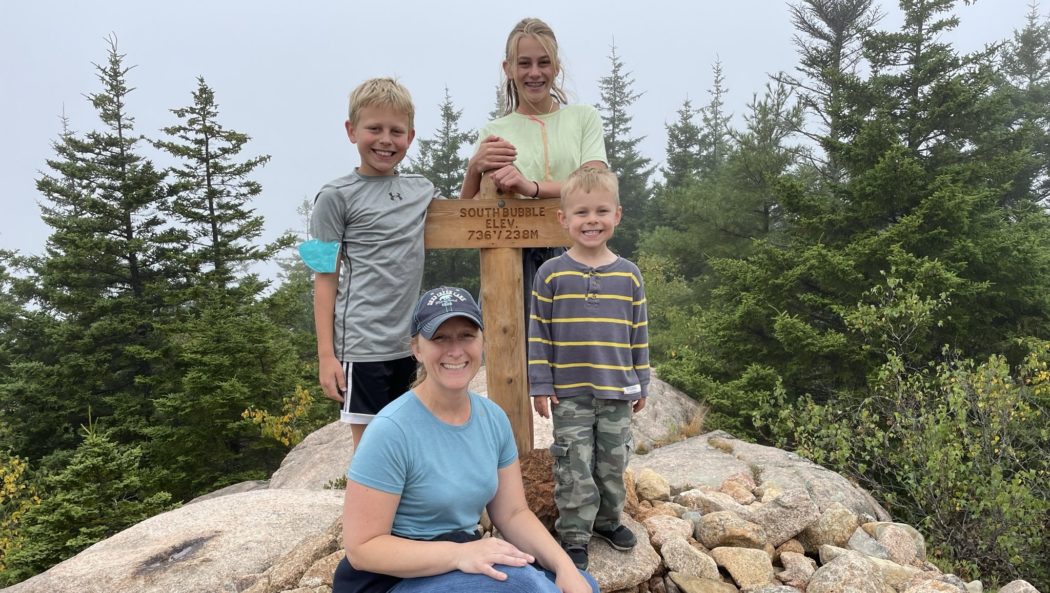 Calling all Roadtrippers! Our family went on a 15 day road trip this summer leaving from Maryland and heading north to Maine and Canada. It was a wonderful route with fun things to do for all ages. Everett wanted to share his trip with his friends in case anyone was looking for vacation ideas!
The first place we hit was Boston! This city is full of history, is very walkable and has lots of fun things to do. Our family enjoyed taking a walking tour of the Freedom Trail (stroller recommended), walking the waterfront harbor trail (fun playground), seeing the US Constitution, Boston Commons (big park), and catching a game at Fenway. The highlight of this part of the trip was a Whale Watching tour that left from the aquarium-we saw two mother whales with their babies putting on a show.
Maine was a family favorite place. We stopped in southern Maine on the way north and then the Bar Harbor/Acadia National Park area on the way home. Just a few hours north of Boston there are several beach areas-cute little towns and sandy beaches. We stopped in Old Orchard Beach; stayed ocean front and enjoyed a few days playing in the water at beaches much less crowded than favorites at home. Everett enjoyed a Kennebunkport lobster tour-we got to haul up the traps, touch and learn about lobsters. Seals were a fun extra on this boat ride.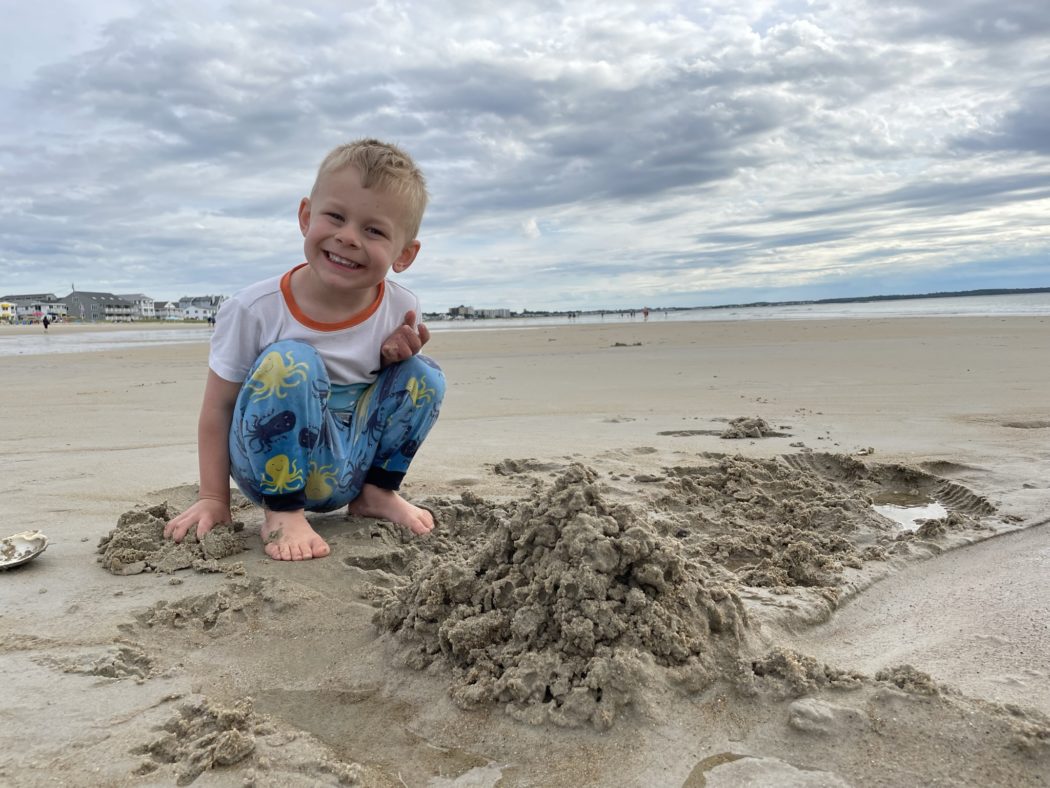 Acadia National Park was a must see. This park was so accessible for families with small children. It has many access points that surround the fun town of Bar Harbor. It was so easy to drive and do a short hike and still be able to stop at a local restaurant for lunch. There are a number of short hikes through pretty areas perfect for preschoolers. The views from Cadillac Mountain (drive to the top) were breathtaking. This is a wonderful, family friendly place our family highly recommends.
Everett became an international traveler-crossing the boarder to Canada for the first time. We drove into Newfoundland and around to Nova Scotia. Here we visited Halifax and saw the tidal bores at Moncton. We took advantage of the car ferry from Nova Scotia to Maine on the return trip. This was a new travel experience for us all.
Happy trails from our family to yours!