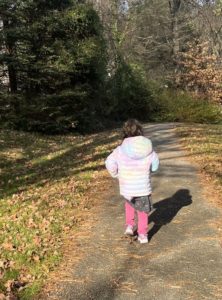 One of Lucy's favorite things to do is go on adventures exploring some of Columbia's many, MANY walking paths! Up until recently she had to sit in her stroller for walks, but she has grown a lot and is such a big girl that now she is able to walk along with mommy, no stroller needed. A lot of the times Lucy even gets to pick which direction to go in and what paths to go down. There are so many different paths that she finds new routes all the time and still has tons left to explore!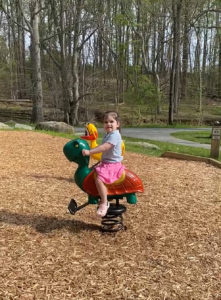 Lucy has seen a lot of different places, things, and animals while adventuring. One of her favorite things to find are the seemingly endless mini playgrounds that Columbia calls "Tot Lots" in the woods (according to Columbia there are actually 165 of these scattered around), and, when she does, she likes to stop for a few minutes to play before continuing on her journey. During summer she prefers walking around different lakes and ponds for the cool breeze and birds that can be seen swimming or flying. Now that it is cooler outside, she stops to find the prettiest and crunchiest leaves and the coolest pinecones. Some of her favorite animals that she has encountered are ducks, cardinals, and (an absurd amount of) deer! She sees foxes sometimes, too, and once even used binoculars to watch a mommy fox and her babies (from VERY far away) going in and out of their den.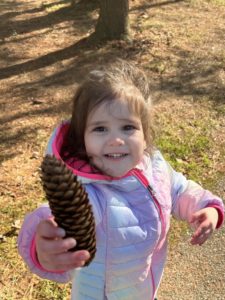 She has seen many awesome things in the woods, but the most ULTIMATE thing that Lucy has discovered is the ruins of an old house from the mid-1800s that Columbia refurbished into a tiny "Tot Lot" for kids to play on! Lucy and her brothers call it "The Ancient House" and it literally is!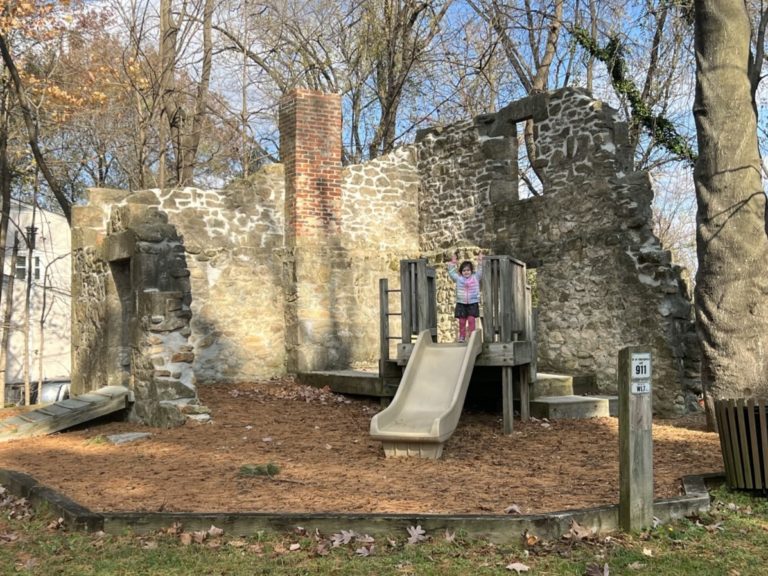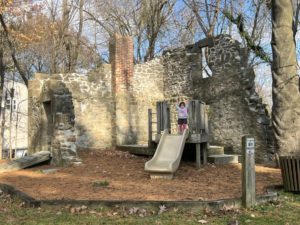 Now that it is almost winter, Lucy isn't enjoying the walks as much because she doesn't like cold weather. She will probably stop her outdoor adventures for a little while and find other things to explore indoors. But you can be sure that as soon as the temperature warms up and the ground begins to thaw, little Lucy will be out there again exploring the many paths to be found around Columbia!