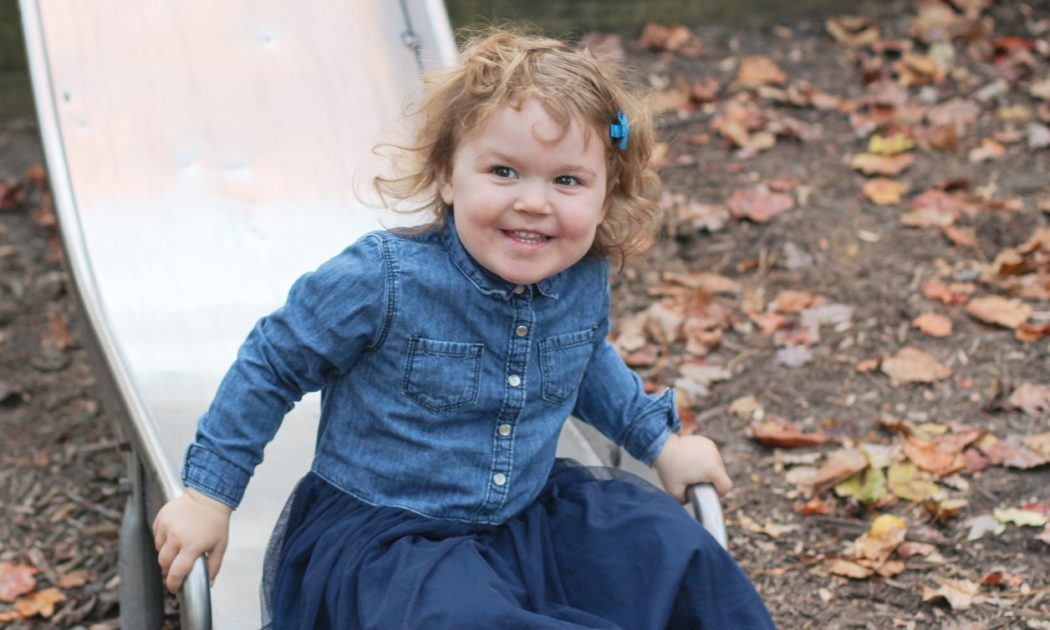 Olivia is in the WLCN 2's class and school is one of her few favorite indoor places. She has been an outside girl since the day she was born. Even as a baby, going outside and watching the leaves on the trees was her favorite activity, and the only thing sure to calm her down when she was feeling upset. Not much changed as she grew, she still loves going on walks and will jump at the chance to go outside no matter what the weather is doing. She Loves snow and heat, rain and sunshine, wind or humidity, nothing will keep her inside.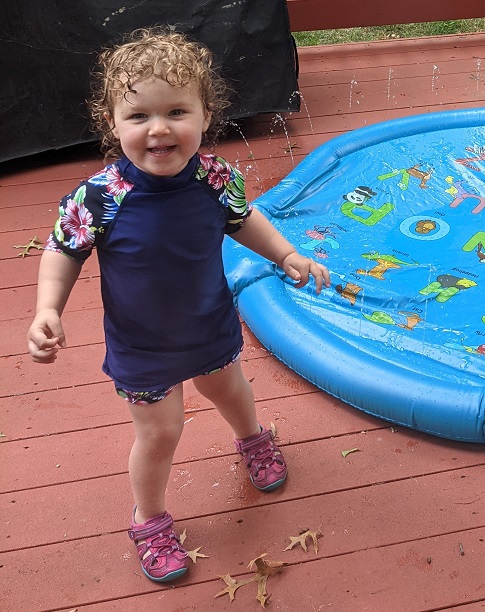 In the summer Olivia loves running around the park, and eating popsicles on the front step. She doesn't mind the heat, and is happy to jump in an inflatable pool or sprinkler. Her first summer we repainted our deck with non-slip deck paint, unknowingly setting the stage for a sprinkler waterpark for her to run around barefoot and blow bubbles on the wet deck.
In the fall The Dorsey family enjoys the cooler weather with extra walks and trips to the park. Olivia loves to help rake the leaves, or play in the leaf piles. Each fall Olivia gets to spend time with her great-grandmother in New York State, near Lake Erie, along with her grandmother, mother, and brother. It is always an adventure traveling and staying in a new place and getting to visit all kinds of family.
In the winter Olivia waits for snow. She's often told it is too cold to go outside, and despite her valid argument that she can wear extra layers, she does not get to go out as much as she would like. When she does get to go out in the cold the only thing to get her inside again is the promise of hot chocolate, or even just the marshmallows.
Spring is a special time in the Dorsey household, not only because we go outside more with the warm, but not yet humid, weather, but because it's also Olivia's Birthday! Olivia and her younger Brother, Adrian, both have April birthdays (they will be 3 and 1 this year respectively) which is a time to celebrate and see family. This year will be the first birthday party for both of them and they are beyond excited, naturally the party will be completely outside. We hope all our friends at WLCN are able to get out and enjoy the nice spring days, and we hope to see you at a park someday soon!