Hi everyone, Kamusta kayo or hola a todos! We are the Brown-Tamayo family. This is Zaira's first year at Wilde Lake Children's Nursery and we are so thankful and happy that we have found such an amazing school!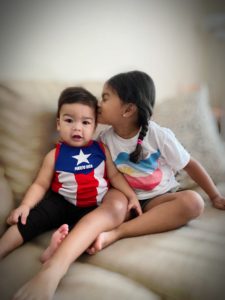 We are a very diverse family- Zaira's mom is Filipina/Chinese while her dad is Puerto Rican. Zaira is able to understand Tagalog, Spanish, and English. Although, it can get pretty tricky speaking to her and her little brother, Silas, in different languages.
Before covid, our family loved traveling around the world and immersing ourselves in other cultures. Thankfully months before the pandemic began, we were able to show Zaira around China and the islands of the Philippines. Even though Zaira was pretty young, we were so happy to be able to show her around where her mother was born and lived before moving to the United States. As her and her brother gets older, we would love to continue traveling and showing them different traditions and lifestyles.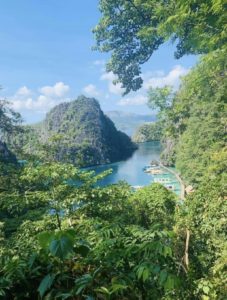 Since we are unable to travel right now, one of the other ways we introduce our culture to Zaira and her brother is through food. We love cooking Puerto Rican dishes such as arroz con pollo, rice and beans, and tostones. Can you guess which one Zaira's favorite Puerto Rican dish is? Zaira will request for us to make rice and beans almost every week. We also make plenty of Filipino dishes and there are two main ones that everyone will always request during family gatherings, pancit and lumpiang shanghai. It is almost a Filipino tradition to serve pancit and lumpiang shanghai at birthday, Christmas, thanksgiving parties or sometimes even during a regular family dinner.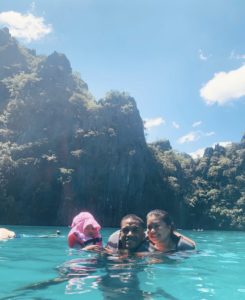 We hope that once it is safer to travel, we are able to show Zaira and Silas more of Puerto Rico, Philippines, and other countries. For now, we will continue to teach them through stories and delicious food!