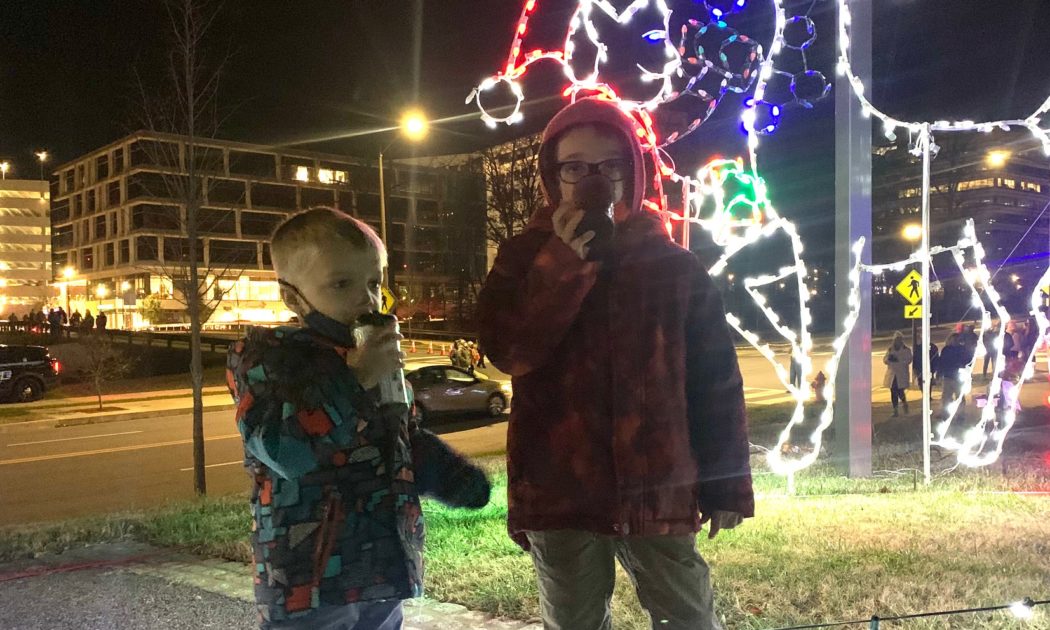 December is here and for our two boys Sam and Julian, that means a trip to the Symphony of Lights, a holiday light show that takes place at Merriweather Post Pavillion.
While it's usually a drive-through event, they offer a few nights where you can walk through as well. We bundle up, make some hot cocoa to-go, and head over to Merriweather to take it all in.
This year, Sam and Julian's favorite feature was a huge spinning disco ball with a bright light reflecting thousands of rays down onto the ground below, where they were able to run around, jumping and moving to avoid getting "hit" by the light.
We moved to Columbia three years ago, and our first trip to the Symphony of Lights was on the day we moved in! It was a hectic day, but a great way to relax and feel welcomed to our new home. We hope to make it a tradition every year as a way to start the holiday season. The boys love telling everyone about it, including all of our friends at Wilde Lake Children's Nursery.
There are two more walk through nights this year – visit their site for details. We hope everyone has a warm holiday season – from the Scheffey family.