Hi everyone! We are the Walters family! Our names are Kevin, Nicole, Mia who is in the 3's class and Juliana who is 5 months old. Mia loves WLCN and so do we! We are so happy to be a part of such a wonderful school!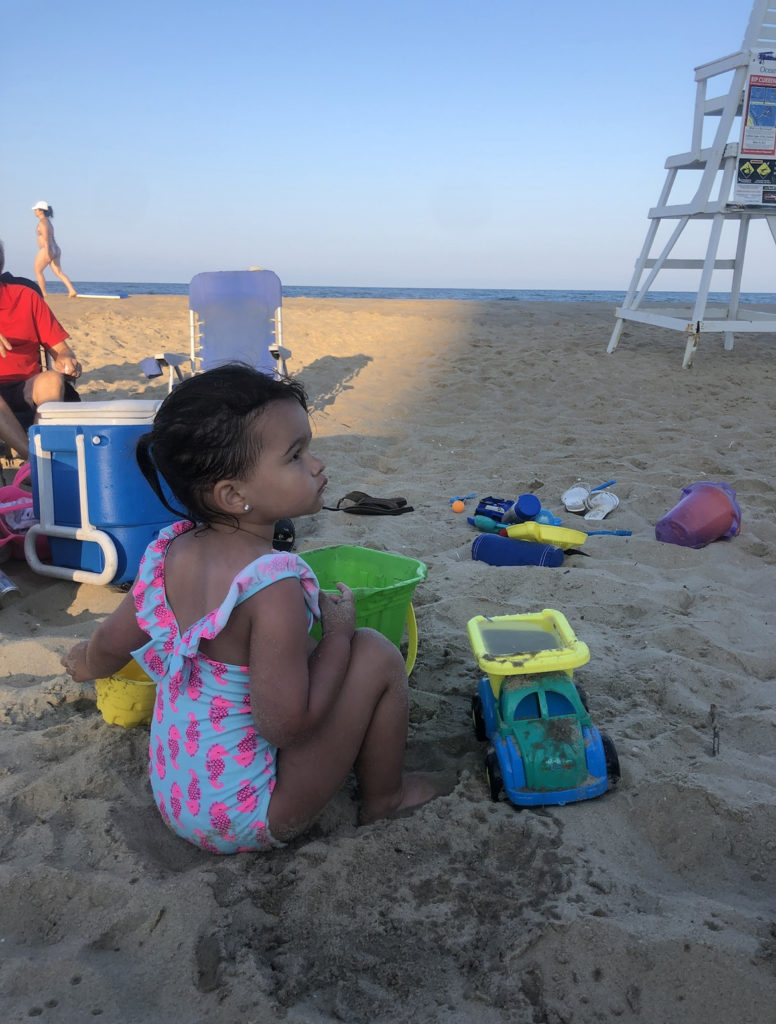 We are a water loving family! We love to be at the beach, pool, on a boat or just eating lunch next to the water. Being by the water is our happy place! Mia especially is our little fish and would live in the water if we let her. Mia loves to be with her grandparents on their pontoon when we visit them in Ocean City, MD and loves to spend as much time as she can on the beach swimming in the waves and playing in the sand. We are convinced she will be a surfer one day.
We also enjoy spending time at the pool during the day when we visit OCMD followed by pizza and snacks on the beach during sunset. When we aren't in Ocean City we enjoy family time at our cousins' pool where we enjoy great cookouts while competing in belly flop contests and diving. There is something very peaceful about being by the water that we all love. When it may be too cold for swimming we enjoy visiting Annapolis and having breakfast or lunch followed by ice cream, sitting on a bench and enjoying the water views.
During Christmas time we will be attending the lighted boat parade in St. Michaels, which we are very excited about! Now with Winter right around the corner, we are planning a long weekend at Kalahari Resorts indoor water park to enjoy some fun water play! Are there any other water lovers in the WLCN family?